Trek Slash 9.7 XL 2019
Artikelfotos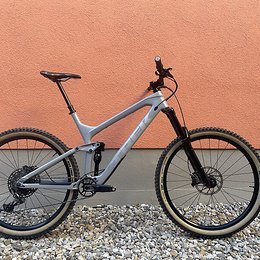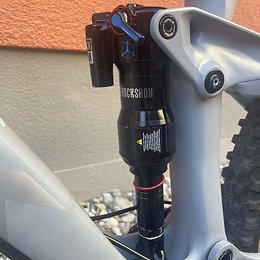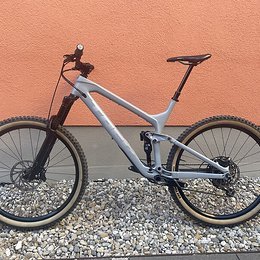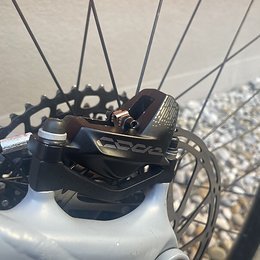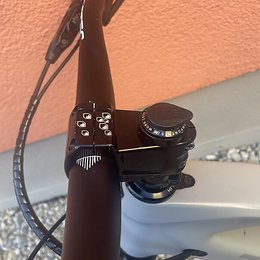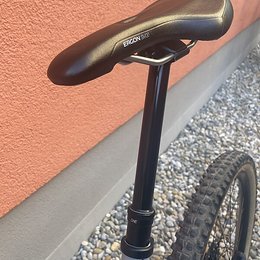 (English description below.)

For sale is a Trek Slash 9.7 (2019) in frame size XL due to a new purchase last year.

The bike was recently completely rebuilt, cleaned and has only been ridden once briefly for testing purposes. The bike has some brand new components and runs great.

The carbon frame is in good condition but of course has some cosmetic scratches which are unavoidable in this sport. A bottle of RAL correction paint in the right tone is included.

The bike received a complete service with new frame bearings and bottom bracket at the end of last summer and was only ridden for about 2 months after that. It has been completely rebuilt over the last few months, has brand new cables and the fork has also been serviced (new damper & Lyrik Ultimate Air Spring).

Standardausstattung siehe hier: /us/en_US/bikes/mountain-bikes/trail-mountain-bikes/slash/slash-9-7/p/24329/

Upgrades:
- Burgtec Ride Wide Lenker und Vorbau
- Rockshox Megneg Air Can Upgrade Kit (original included)
- Lyrik ultimate Luftfeder
- Brandneue SRAM Code R Bremsen, Scheiben (200 und 180) und Beläge
- 180mm One Up Components Dropper Post & Schalter
- Ergon Sattel
- Ergon Griffe
- One Up Components EDC Multitool im Steuerrohr verbaut
- Fast neue Vee Trail Snap Reifen (nur ca. 10 Fahrten, Tubeless)
- Fast neuer Bontrager Line Comp Laufradsatz (nur ca. 10 Fahrten)
- Mucoff Tubeless Repair Kit im Lenker

Lediglich die Kassette und Kette wurden nicht gewechselt und könnten bald mal ausgetauscht werden.

Das Bike kann in München Haidhausen besichtigt und Probe gefahren werden. Weitere Fotos sind natürlich auch kein Problem.

Privatkauf, daher keine Garantie oder Rückgabe.

———

For sale is my 2019 trek slash 9.7 in size XL
Bike has been stripped down, cleaned and rebuilt. Only 1 short test ride since rebuild. The bike runs great with many new or very young upgrades and service parts.

The frame is in great condition with only cosmetic scratches (I will include touch up paint).

Service:
- Fully stripped down and rebuilt
- Frame bearings replaced last summer only 2 months use on them.
- Bottom bracket replaced last summer with 2 months use.
- Recent fork lower service, new damper & Lyrik ultimate air spring
- Fresh cables

Upgrades:
- burgtec ride wide handlebar
- burgtec stem
- megneg air can (original included)
- Lyrik ultimate air spring in fork
- Brand new sram code r brakes, discs and pads.
- 180mm one up components dropper post and lever.
- Ergon saddle
- Ergon grips
- One up components edc tool in steerer tube.
- Vee trail snap tires less than 10 rides.
- Bontrager line comp wheels around 10 rides old.
- Mucoff tubeless repair kit in bar ends.

bad bits
- New cassette and chain would be beneficial.
- Some cosmetic scratches on frame. Bottle of correct RAL touch up paint included.


Original spec: /us/en_US/bikes/mountain-bikes/trail-mountain-bikes/slash/slash-9-7/p/24329/

Bike can be tested in Munich Haidhausen. Happy to answer questions or send more photos.

Private sale, no returns or warranty.
franztag
Registriert seit:
13.05.2022
| | |
| --- | --- |
| Momentane Betrachter | 1 |
| Veröffentlicht | 31.07.2022 18:04 |
| Endet | 31.07.2023 18:04 |
| Angesehen | 1.084 × |
| Anzahl | 1 |
| Hersteller | Trek |
| Zustand | gebraucht |
| Versandkosten | 100 |
| Abholung | Ja |
| Ort | München |
| Rahmengröße | XL |
| Federweg vorn | 160 mm |
| Federweg hinten | 150 mm |
| Dämpfer-Einbaumaße | 230 x 60 mm Metric |
| Laufradgröße | 29" |
| Material | Carbon / Aluminium |
| Gänge | 12 |
| Händler | Nein |
| Land | Deutschland |