Alutech eFanes 29/275
Artikelfotos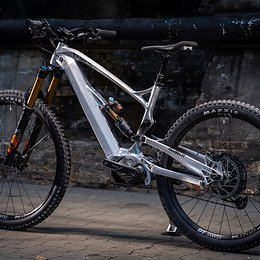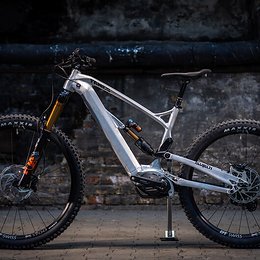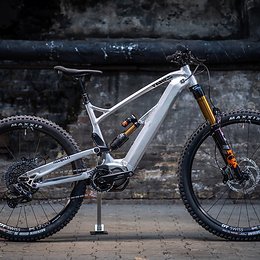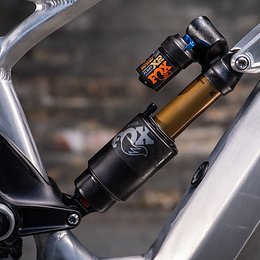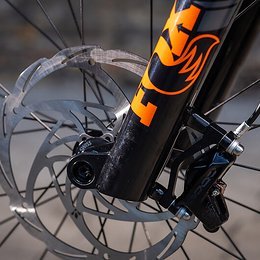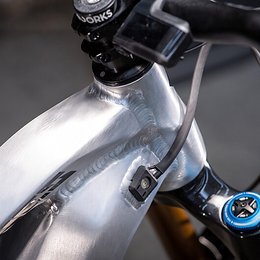 €7,499.90
The shipping costs can only be calculated when you are logged in.
Log in
Die Fanes 6.0 ist vielen schon als unser erfolgreiches Enduro-Flaggschiff bekannt, das sich seine Fangemeinde durch die vielseitige Geometrie und die sahnige STS-Hinterbaukinematik verdient hat.
Fügt man nur einen kleinen Vokal hinzu, präsentiert sich einem eine neue Dimension dieses Bikes,
E-Mobility ist im Hause Alutech eingezogen und die eFanes geboren!
Das antriebsstarke Herzstück der eFanes ist der Shimano EP8 Motor, sowie der 504Wh oder optional der 630Wh starke Akku.
Die eFanes gibt es in Ausstattungsvarianten mit edlen, wie auch sehr funktionalen Komponenten, die auf maximale Haltbarkeit und größtmöglichen Fahrspaß ausgelegt sind. Mit der eFanes ist alles von der gemütlichen Tour mit gefälliger Unterstützung bis zum Parkbesuch, bei dem die Motorisierung sowohl das Bergauffahren erleichtert, aber auch die Power im Antritt als besonderes Element des E-MTB-Fahrstils genutzt werden kann. (Hierbei sei erwähnt, dass wir den Rahmen der eFanes, genauso wie unsere 'klassische' Fanes, der ASTM-Kategorie 5 zuordnen, lediglich durch die Kategorisierung der Laufräder fällt dieses Bike in die Kategorie 4).
Wer Bedarf an einem Zweit-Akku hat, kann diesen direkt bei uns mitbestellen (soweit die Verfügbarkeit gegeben ist).
Wer in Zukunft also auf seinen ausgiebigen MTB-Touren in äußerst schicker Begleitung unterwegs sein möchte,
sollte sich dieser elektrisierenden Schönheit einmal hingeben.

Die eFanes ist außerdem mit geändertem Unterrohr für eine größere Akkuaufnahme in Serie gegangen,
um auch diejenigen glücklich zu machen, die optional gern etwas mehr Power im Akku haben wollen.
Und: der eFanes Rahmen ist unser erstes Made in Germany Projekt! Geschweißt und montiert werden die Bikes in Ascheffel.

Verfügbar in Größe S - M - L - XL. Die Lieferzeit beträgt ca. 4 Wochen

Für mehr Informationen kontaktiert uns gerne unter Telefon oder besucht unsere Webseite
€7,499.90
The shipping costs can only be calculated when you are logged in.
Log in
Verkäufer AlutechCycles

5
/5 basierend auf
147
Bewertungen.
Alutech Cycles
Commercial Seller
Response in: 3 h
Registered since:
Sep 30, 2003
| | |
| --- | --- |
| Current viewers | 1 |
| Published | Mar 30, 2022 8:00 AM |
| Expires | Mar 30, 2023 8:00 AM |
| Views | 3.590 × |
| Quantity | 10 |
| Brand | Alutech |
| Condition | neu |
| Pickup | Yes |
| Location | Ascheffel |
| Weight | 24 |
| Color | alu gebürstet |
| Frame Size | M |
| Motor | Shimano |
| Travel Rear | 170 mm |
| Travel Front | 170 mm |
| Head Tube | Tapered 1⅛″/1,5″ |
| Rear Shock Configuration | 190 x 40 mm Metric |
| Wheel Size | Sonstige |
| Material | Aluminium |
| Speed/Gears | 12 |
| Dealer | Yes |
| Country | Deutschland |
| Accepted payment methods | Bank transfer |