Yeti Kokopelli AS
Artikelfotos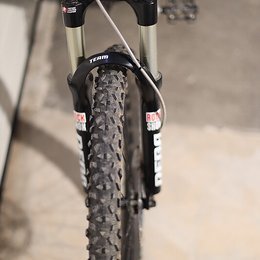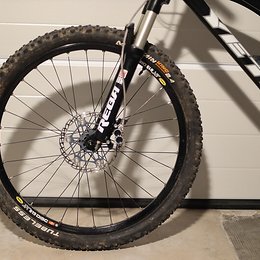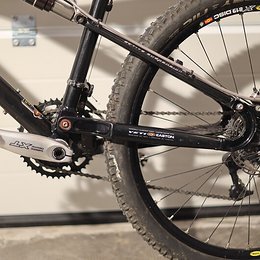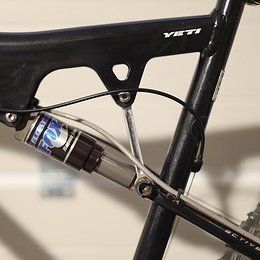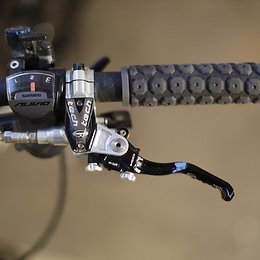 Schwarzes 2003 Yeti Kokopelli AS, ausgestattet mit:
Yeti/Easton Taperwall-Rohren
Hope Tech Evo M4 Bremsen (2012) mit 160mm/180mm Hope Mono M4 Floating Saw Scheiben
Shimano XTR Schaltung
RockShox Reba Federgabel
Fox Float L Dämpfer hinten
Mavic XM 819 Felgen (für Tubeless-Reifen) (2012)
Onyx Naben
Thomson Vorbau (2011)
Yeti Arc R2 7075 Lenker
Shimano Deore XT Kurbel
Hope Spanner
Das Rad wurde seit 2014 nicht mehr benutzt - letzter Service wurde im Oktober 2019 gemacht.
Die Größe scheint nicht auf dem Fahrrad markiert zu sein, aber ich denke, es ist Größe "L" basierend auf meiner Messung der Höhe (gemessen von der Mitte der Kurbelgarnitur bis zur Sattelstütze: 51cm).
__________
Black 2003 Yeti Kokopelli AS, equipped with:
Yeti/Easton taperwall tubing
Hope Tech Evo M4 brakes (2012) with 160mm/180mm Hope Mono M4 Floating Saw Discs
Shimano XTR drive train
RockShox Reba fork
Fox Float L back suspension
Mavic XM 819 rims (for tubeless tires) (2012)
Onyx hubs
Thomson Stem (2011)
Yeti Arc R2 7075 Handlebar
Shimano Deore XT crank
Hope Skewers
The bike was not used since 2014 - Last service was made in October 2019.
The size does not seem to be marked on the bike, but I think it is a size "L" based on my measurement of the height (measured from the middle of the crankset to the seat post collar: 51cm).

ErkS
Response in: 16 h
Registered since:
Jun 16, 2011
| | |
| --- | --- |
| Current viewers | 1 |
| Published | Feb 6, 2022 4:42 PM |
| Expires | Feb 6, 2023 4:42 PM |
| Views | 3.000 × |
| Quantity | 1 |
| Brand | Yeti |
| Condition | gebraucht |
| Pickup | Yes |
| Location | Luxembourg |
| Weight | 12.8 |
| Color | schwarz |
| Frame Size | 51 cm |
| Rear Shock Configuration | 165 x 38 mm |
| Wheel Size | 26" |
| Material | Aluminium Easton |
| Speed/Gears | 27 |
| Dealer | no |
| Country | Luxemburg |
| Travel Rear | 95 mm |
| Travel Front | 95 mm |
| Head Tube | 1⅛″ |
| Head Tube Length | 135 mm |