EXT ERA V2 140mm Federgabel
Artikelfotos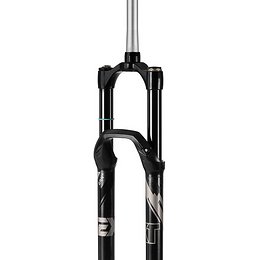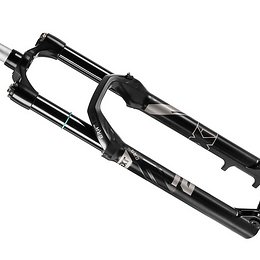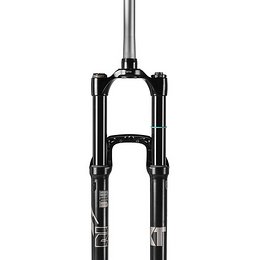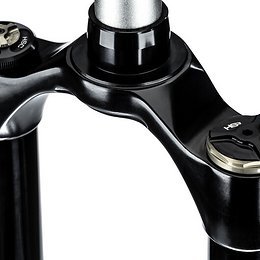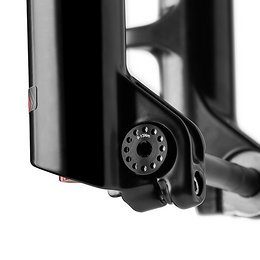 €1,743
The shipping costs can only be calculated when you are logged in.
Log in
Bei uns erhaltet ihr die beste Race Federgabel auf dem Markt. Die EXT ERA V2 nutzt die HS3 Hybrid Luftfederung. Darin arbeiten zwei Positivluftkammern mit einer großvolumigen selbstaktivierenden Negativluftkammer. Kombiniert mit einer großvolumigen Dämpfungskartusche bietet dieses System hohe Tuningsmöglichkeiten, verbunden mit viel Gegendruck im mittleren Federwegsbereich. Die HS3 Luftfederung besticht durch den Gegenhalt im mittleren Federwegsbereich und bietet trotzdem hohe Sensibilität und einen hohen Durschlagschutz. Somit ist sie optimal abgestimmt für Racer und all diejenigen, die gerne Gas geben oder für diejenigen, die ein größeres Systemgewicht bewegen. Aufgrund des neuen Gabelkronen Designs wird die Gabelkrone nicht anfangen, Geräusche zu entwickeln, wie es bei einigen anderen Herstellern der Fall ist.
Mit der Low/Highspeed Kompression und Rebound hast du genug Möglichkeiten, die Federgabel optimal auf dich einzustellen.
Die wichtigsten Features hier nochmal im Überblick:
HS3, Luftfederung mit zwei einstellbaren positiven Luftkammer und einer selbst-aktivierenden großvolumigen negativen Luftkammer
Neues Gabelkronen Design aus geschmiedetem 7050 T6 für erhöhte Steifigkeit
Großvolumige Kartusche mit Ø22 mm Schaft, eigenständiges Kompressions-Kolben und IFP Reservoir und Kolben
3 fach verstellbare Low und Highspeed Kompression und Rebound – voll einstellbare Federgabel wie bei den EXT Dämpfern
Main strut low friction system: neue DU Bushing-Materialen direkt abgeleitet von der WRC Technologie kombiniert mit EXT Öl
Kartusche und Luftkammer mit niedriger Friktion: innovativer floating shaft guide kombiniert mit EXT entwickelter Beschichtung und superfinish Chrome Schaft
Optionen für Federwege: 140,150,160,170
Offset: 44 mm
Laufradgröße: 29"
Gewicht: 2280 g (29" 170 mm mit ungekürztem Gabelschaft, Achse und komplett fahrfertig aufgebaut
Wir können dir die Federgabel schicken, oder du kommst in unseren Laden in Freiburg.
€1,743
The shipping costs can only be calculated when you are logged in.
Log in
Verkäufer Flow-Factory
5
/5 basierend auf
1
Bewertungen.
Registered since:
Jan 15, 2022
| | |
| --- | --- |
| Current viewers | 1 |
| Published | May 5, 2022 3:15 PM |
| Expires | May 5, 2023 3:15 PM |
| Views | 791 × |
| Quantity | 1 |
| Brand | EXT |
| Condition | neu |
| Pickup | Yes |
| Location | Freiburg |
| Steerer Type | Tapered |
| Federungstyp | Luftfeder |
| Fork Offset | 44 mm |
| Reifenfreiheit | 2,5 |
| Axle Type | Steckachse (15x110mm) |
| Brake Mount (Front) | Post Mount 180 |
| Wheel Size | 29" |
| Hub Width (Front) | 110 mm |
| Axle Diameter (Front) | 15 mm |
| Dealer | Yes |
| Weight | 2280g |
| Travel | 140 mm |
| Einbauhöhe | 552 |
| Accepted payment methods | Bank transfer |