Shimano WH-RS-170 Rennradlaufräder Disc 28 / 700 Steckachse 100/142 Centerloc
Artikelfotos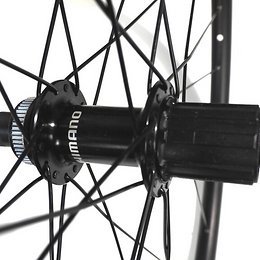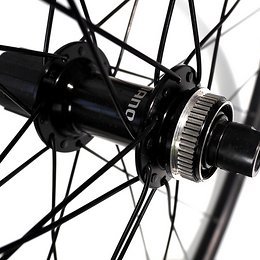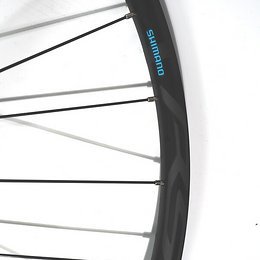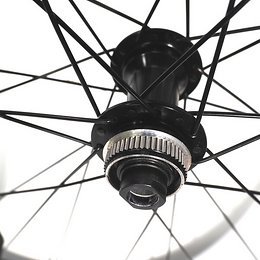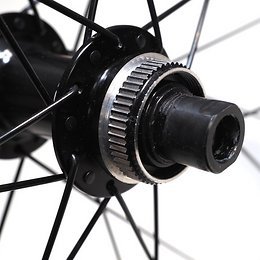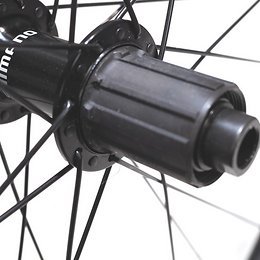 Verkaufe hier einen neuen ungefahrenen Rennrad Disc Laufradsatz Vorderrad und Hinterrad für Steckachsen VR 100 mm und Hr 142 mm Einbaubreite und Centerloc Scheibenaufnahme in der Farbe schwarz
Die Shimano WH-RS170 Rennrad Laufräder verfügen über Naben mit Steckachs- und Centerlock-Bremsscheiben-Aufnahme. Sie bieten dir für deinen Disc-Renner ein hohes Maß an Steifigkeit und Fahrstabilität im Einsteigersegment. Die 17C Felgen erlauben dir, auch breitere Reifen auf deinem Renner zu fahren.
Laufradsatz, bestehend aus Vorder- und Hinterrad
· ETRTO: 622 x 17 C
· schwarze Edelstahl-Speichen (rund): VR + HR: je 28 Stück, Messing-Nippel
· für Draht- und Falt-Reifen 700x25C bis 700x38C
· Felgenbreite: ca. 23 mm, Höhe: ca. 24 mm
· Center-Lock Bremsscheibenaufnahme
· Felge mit Verschleißindikator
· für Sclaverandventil (Mindestlänge: 40 mm)
· 8-/9-/10-/11-fach Shimano HG kompatibel
· Material: Felge, Nabenkörper: Aluminium; Achsen, Freilaufkörper: Stahl
· Kontaktdichtungen
· Gewicht: VR: ca. 942 g/HR: ca. 1.149 g
· Vorderrad- und Hinterrad-Nabe mit 12 mm E-Thru Steckachs-Aufnahme
· Einbaumaß: VR: 100 mm/HR: 142 mm
· inkl. Felgenband und 10-fach Distanzring
· max. Systemgewicht: 100 kg (Fahrer, Fahrrad, Ausrüstung und Gepäck)
€120 o.n.o.
The shipping costs can only be calculated when you are logged in.
Log in
Verkäufer wischili

5
/5 basierend auf
743
Bewertungen.
wischili
Response in: 4 h
Registered since:
24.06.2013
| | |
| --- | --- |
| Current viewers | 1 |
| Published | 15.05.2022 20:13 |
| Expires | 15.05.2023 20:13 |
| Views | 725 × |
| Quantity | 1 |
| Brand | Shimano |
| Condition | neu |
| Pickup | Yes |
| Location | Ronsberg |
| Wheel Size | 28" |
| Wheel Type | Laufradsatz |
| Weight | 2000 g |
| Color | schwarz |
| Rim Type | Disc only Center Lock |
| Disc Mount Standard | Centerloc |
| Number of Spokes (Front) | 28 |
| Number of Spokes (Rear) | 28 |
| Rim Width | 23 mm |
| Hub Width (Front) | 100 mm |
| Hub Width (Rear) | 142 mm |
| Axle Diameter (Front) | 10 mm |
| Axle Diameter (Rear) | 10 mm |
| Material | Aluminium |
| Axle Type | Steckachsen |
| Dealer | Yes |
| Country | Deutschland |
| Accepted payment methods | PayPal, Bank transfer |